The Team
Experiential Ventures (EXP) is a team of hospitality, food & beverage, branding/marketing, retail, design, entertainment, technology and real estate leaders who have worked with some of the most iconic brands in the world.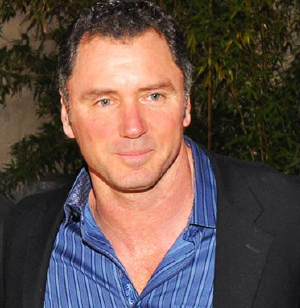 CHRIS SCHROEDER
Chief Executive Officer
As CEO of Experiential Ventures, Schroeder is also leading the creation and expansion of significant projects with legacy brands including Sports Illustrated, Conde Nast, Authentic Brands Group and Emmitt Smith, as well as creating proprietary brands like The Garage.
Schroeder also holds the position of Chairman and CEO of Sports Illustrated Resorts where he has been a key player in creating and expanding the Sports Illustrated Resorts brand, including upwards of $1 Billion in projects slated since the founding of Sports Illustrated Resorts a little over 24 months ago. He has also been instrumental in securing over $500 Million in equity contribution for Sports Illustrated Resort projects.
Over the last 30 years Chris Schroeder has also been an interactive media pioneer, visionary resort developer, brand creator and marketing leader for globally recognized brands. He brings an award-winning background in creating and implementing large scale marketing, branding and development projects for globally recognized organizations including American Express, California Tourism Commission and MGM Grand Resorts. He is a founding partner of the UMUSIC hotel and entertainment center concept that is a partnership with the world's largest music company Universal Music Group.
Schroeder previously served as Chief Marketing Officer for Veremonte, a multi-billion-dollar investment company out of London, where he worked to create the largest leisure development in Europe, bringing partnerships with Hard Rock Hotels and Cirque du Soleil. He also worked to incubate and launch Formula E, the first fully electric racing championship in the world, with such notable partners as Leonardo di Caprio, Michael Andretti, Alain Prost, and Virgin Racing. Races are held in iconic cities including Paris, London, and New York.
As an interactive media pioneer, Schroeder founded the world's leading internet development company for the hospitality industry at the time, with 90% of the world's largest hotels as his client. Additionally, he led the development of the first online reservation system of its kind in the travel industry for MGM Resorts and Hilton/Park Place Entertainment. During this time Schroeder also played a lead role in creating and implementing a massive rebranding and redevelopment campaign for MGM Resorts, which included developing a multimedia roadshow to present to stockholders and Wall Street investors to secure funding to implement the project.
Schroeder also served as President of the Interactive Division for Custom Marketing Group, the exclusive destination marketing group at the time for American Express, where he developed and managed digital media campaigns for over 20 leading Tourism Boards for destinations including State of California, State of Florida, Country of Mexico, and cities of Las Vegas, Cancun, Orlando, New York, and Chicago. Many of the programs Schroeder worked on were responsible for double digit tourism growth and hundreds of millions of dollars in consumer spend in-market.
Mr. Schroeder has also been a leader in travel marketing, incentives, and loyalty, having created a patented rewards system and founding a leading incentive company that created proprietary products and long-term marketing campaigns for companies including Capital One, American Express, Bank of America, Samsonite, and Ford Motor Company. Many of his programs were ongoing and included massive cooperative marketing initiatives incorporating local tourism boards, corporate partners, attractions, media, airlines and hotels. Schroeder also created the first custom travel offers for the Today Show, the #1 morning show in America, in addition to Fox and Friends, CBS, and others. Additionally, Schroeder, in partnership with Steve Burks, created a proprietary travel rewards system that multiple companies used including the world's largest online travel company, Priceline/Booking.com.
During college, Schroeder founded one of the largest college travel and marketing companies in the country, with clients including Ocean Pacific, Miller Beer, Hawaiian Tropics, Ray Ban and Ujena Swimwear. This led to him being hired directly out of college to serve as the National Marketing and Retail Director for the company owning Ujena Swimwear, Swimwear Illustrated and Runner's World Magazines.
Schroeder has been an invited speaker at large conferences globally for groups like American Express, Mexican Tourism Board, National Renewable Energy Laboratory, Caribbean Tourism Organization, Global Automotive Trends, American Resort Development Association (ARDA) and Intel Partnership Showcase.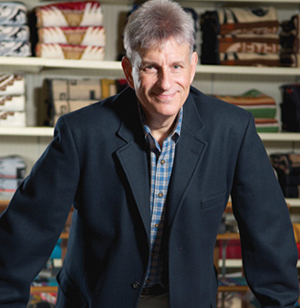 MARK KORROS
President
Mark Korros is a career CEO and or President for market leading, global brands including Pendleton, Filson, Covercraft, Samsonite North America and Franklin Covey. He has excelled in being a market maker who is astute in product development, marketing, and ecommerce. He has been credited for creating dozens of branded strategic marketing partnerships and licensing agreements for the brands he has led. Mark has been actively involved in philanthropic and social initiatives as the Patriarch in developing the funding organization for "Coming Up Taller Awards" in participation with the White House.  http://www.cominguptaller.org/coming-up-taller-awards/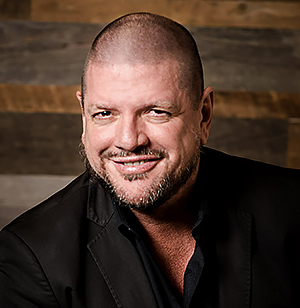 KENT PURDY
Chief Strategy Officer
Kent Purdy is a seasoned entrepreneur and business leader who has worked in the entertainment, technology and hospitality industries for over 30 years. His experience includes to create a ticketing platform for major music festivals, including Bonnaroo and others. He has produced multiple movies with notable talent including Charlie Sheen, Ezra Miller and Olivia Culpo.
He was a key player in the launch of the UMUSIC Hotels concept and as Chief Strategy Officer for Experiential Ventures, he continues to help expand the brand as well as other initiatives with leading brands and organizations including Sports Illustrated, Conde Nast, Authentic Brands Group and Akoin.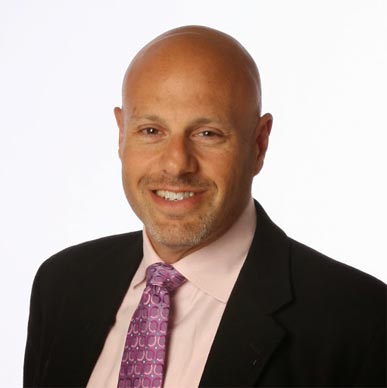 JEFFREY COHEN
Chief Operating Officer
Jeffrey brings three decades of providing solutions to a wide spectrum of industries using an even wider spectrum of technologies.
A technologist at his core, much of his experience comes from his 24+ years as CIO/CTO of one of the largest privately held direct marketing agencies in the US. This experience included leading large technology teams working on parallel development projects. They have included building both internal and external software deliverables as well as the infrastructure to support them. These projects also included enterprise-level development and analytics projects to support marketing initiatives for companies such as Microsoft, Capital One, Dell, KPMG and AOL (during the exciting years).
As a solutions provider, Jeffrey brings the whole of his business, marketing, hardware and software experience to bear on a problem and stays agnostic in his identification and solving of the problem(s) at hand.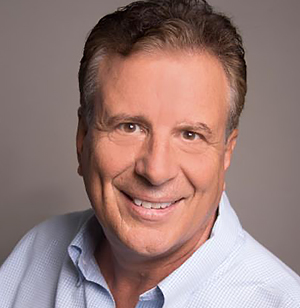 STEVE BURKS
Executive Vice President, Business Development
Steve Burks is a senior executive with over 25 years of experience including serving as Chief Marketing Officer for Disney Development, Ritz Carlton Destination Club, Marriott Vacations and Bluegreen Resorts.
Mr. Burks has developed a special skill set in forging strategic alliances with the largest companies in travel such as American Airlines, Delta, Hertz, Universal Studios, Six Flags, Priceline, Expedia, Travelocity and more. He has also built relationships in banking with Bank of America, American Express, and Barclays Bank.Mr. Burks has worked with the largest names in hospitality and has led his own company Brightstone International to over $1 billion in hospitality development deals. Mr. Burks enjoys building development relationships with brands and working to expand those brands.
Steve also partnered with Chris Schroeder to create one of the leading travel deal providers for companies like Groupon, CBS and America's #1 Morning Show, The Today Show. Additionally, he and Schroeder created a proprietary rewards and incentive system for Priceline/Booking.com, the largest online travel provider in the world. Steve has also served as Board Member for the U.S. Travel Association.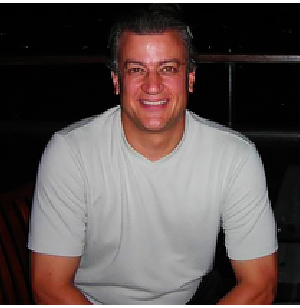 RICK SCONYERS
Chief Design Officer
Rick Sconyers is an accomplished international Architect/Designer with a focus on entertainment architecture. Dedicated, not only to the space and materials that make up the environment, but the experience that it creates for the user. He has been successful in delivering projects based on striking the right balance between aesthetics, budget and schedule throughout Asia, Europe, the Caribbean, and North and South America.
As Vice President of Design and Memorabilia for Hard Rock, Rick was responsible for the design management of all Cafes, Hotels, Hotel Casinos and Live Venues, from 2000 to 2018. Including, creating iconic Hard Rock moments that were unique to each venue. Through the use of signage, sculpture, and the memorabilia displays he orchestrated the story of Hard Rock.
Prior to joining Hard Rock, Rick was the Project Architect and Project Manager with HOK Studio E the Entertainment Architecture division of HOK Architects. Developing a unique understanding of the specialty consultants needed to complete a more experiential architecture that tells a story and delivers on the overall experience of ones stay.
Rick was born in France and is an avid woodworker. He also is an iconic sculptor and enjoys playing percussion in a band.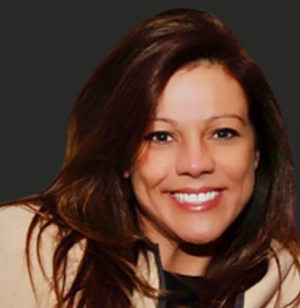 ERICA L. PHILLIPS
Executive Vice President, Real Estate
With a real estate career spanning over 25 years, thru multi-facets of the industry, including appointed as VP of a real estate law firm, Erica has collaborated and closed over 8,500 residential and commercial real-estate transactions primarily from the legal perspective across the globe. Her role as Executive VP and Partner of Real Estate at Experiential Ventures Hospitality highlights her skillset as a global facilitator, of unique and remarkable off-market sites and investors for Experiential Ventures brand concepts, including Sports Illustrated Beach Club Hotels and Resorts, and Conde Nast WiRED Tech Magazine Hotels.
Erica has spent much of her career procuring and closing properties, as well as handling discretionary consulting for high profile, high-net wealth individuals and a multitude of various companies where she has excelled at finding off-market opportunities. To this point, she has provided turnkey services, which include funding for real estate and other ventures, including fund raising for a sustainable energy-storage technology company partnered with NASA; mandated to identify investors for a life-changing neuro-technology company used to help children with Cerebral Palsy and Epilepsy; and also mandated to raise $1B, by the family awarded the government concession to build the first railway line in a developing country.
On a personal note, Erica was raised fourth generation of the politically-active family in South Florida, who founded the Orange Bowl Committee and Lighthouse for the Blind. This has afforded her life-long relationships and connections to multiple family-offices, high-net wealth individuals, and investors in her sphere. She balances her work with daily meditation, reading and for fun she likes to hit the sticks long and straight.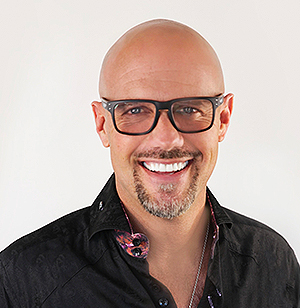 MARK LAISURE
Executive Vice President, Immersive Media Technologies
Mark is an award winning entrepreneur, inventor and inspirational speaker. His focus is on experience driven immersive technologies and providing intuitive strategic guidance in navigating the massive changes in today's environments.
Mark serves as strategy and partnerships founder/advisor to multiple immersive technology, production and development companies including ArtsDistrict.Live, (integrated IP studio in immersive entertainment,) Vortex Immersion Media, the world's leading designer of transformative 360 immersive entertainment experiences. Dubbed "Community VR," Vortex live concerts, stage shows and experiences feature surround video & audio, spectacular visual effects and real-time interactivity. The company is looking to bring the "empathy generating" dome format to the art, entertainment and sports community venues worldwide and Arena.TV (the world's first turnkey, scalable, real-time, collaborative, streaming environment bringing live content creation and interactive fan engagement to the masses.)
Inspired by his passionate focus on community, Mark is also the Producer & Co-Host of The LIFE CHANGES Show and Live Event Series which shines light on sharing and embracing "change" in order to "do life better." Having experienced extraordinarily large ups and downs along with all of the life lessons in between, Mark has learned that wisdom comes with experience and persevering through the darkest hours. The successes are fun and empowering yet personal growth and expansion comes from the setbacks and struggles. He coaches that this is where the real insightful magic is discovered and authenticity ultimately realized.
Mark spent his early career around Wall Street as principle with Firms such as UBS Paine Webber and Wellington Shields & Co. and has been a guiding force within several start-ups, takeovers, and turn-arounds; Inktomi Corporation (acquired by Yahoo!), Emmy Award winning Teranex (video processing), Mesh Networks (mobile wifi, acquired by Motorola,) Theseus Logic (clock-less semiconductor, acquired by Camgian,) Skycross (award-winning antenna technology) Zeros & Ones, Inc / Voyant Intl (digital convergence) and ONEHOPE Wine (cause commerce.)
Mark's contributions have resulted in numerous awards as an entrepreneur and inventor including; A Prime Time Emmy for technological innovation in film and television processing, R&D 100 award (The Oscar's of Inventing) and Businessweek Magazine Product of the Year.