SPORTS ILLUSTRATED RESORTS
Get inspired to live, love, and play!
---
The most celebrated name in sports has created a one-of-a-kind lifestyle hotel, resort & entertainment experience. FOR MORE THAN 65 YEARS, Sports Illustrated has shaped the narrative around sports. SI captures moments and makes them history.
Our mission at Sports Illustrated Hotels & Resorts is to provide a vibrant, exciting and interactive experience that celebrates the legacy of human achievements, allowing our guests to rediscover their own greatness and limitless potential, whether a business traveler or a family vacationing, we want to inspire our guests to live, love and play. 
Experiential Ventures Hospitality in partnership with Authentic Brands Group and Sports Illustrated are creating one of the most unique and exciting experiential resort concepts, providing an array of activities and attractions for the whole family, with a focus on the best food, entertainment, wellness, relaxation, and sporting fun.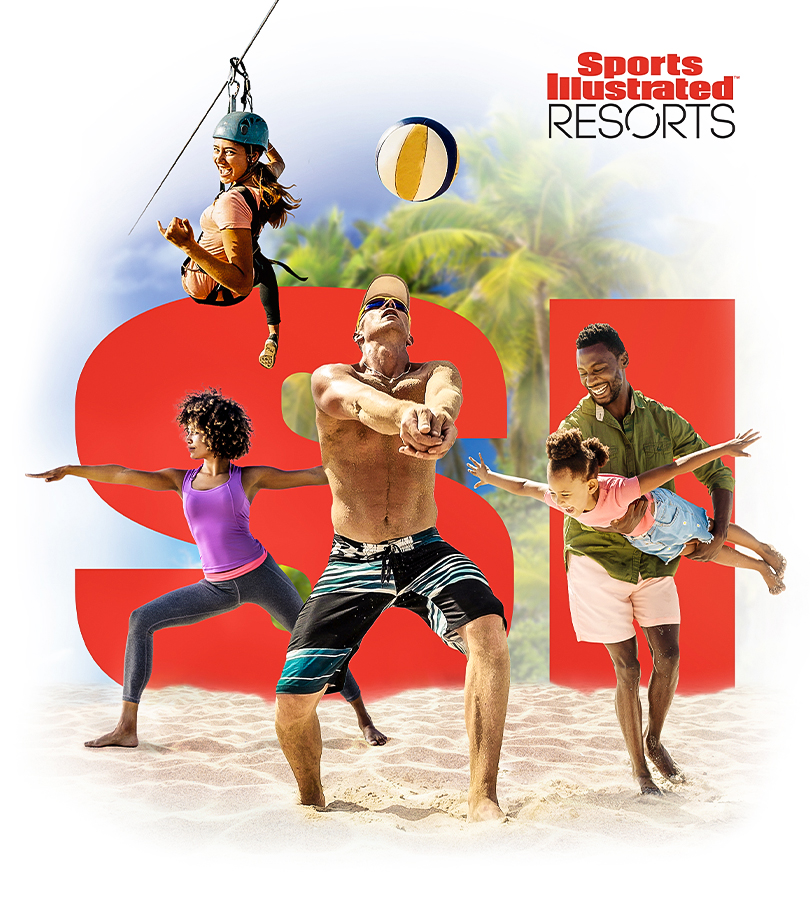 SPORTS ILLUSTRATED RESORTS MARINA & VILLAS DOMINICAN REPUBLIC 
Enjoy luxury and adventure!
The first Sports Illustrated Resort property was unveiled in 2022 in Punta Cana, Dominican Republic. Located in Cap Cana, one of the largest and most exclusive resort developments in the Western Hemisphere, the property and adjacent area offer an unlimited array of activities, including golf, sports fishing, scuba diving, snorkeling, horseback riding, water sports, zip lining, biking, hiking and more.