Partners
Experiential Ventures is partnering with leaders in brand development, technology, sports, attractions, construction, publishing, crypto and more.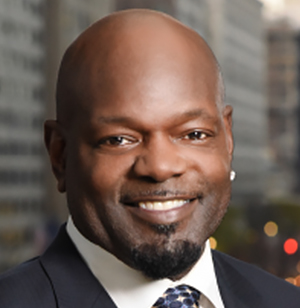 EMMITT SMITH
Chairman E. Smith Advisors, Partner
Emmitt Smith is the Chairman of his namesake E Smith Advisors, a full-service real estate services and solutions company with a unique scope for developing and executing business opportunities. Emmitt's role utilizes his 12-year experience as a real estate professional, and CCIM certification to focus on new business development, client relationships, vision and strategy. In partnership with Newmark Knight Frank (NKF), E Smith Advisors, a minority-owned company creates a global network with operations in more than 400 offices worldwide offering an integrated service platform to a diverse portfolio of clients.
Prior to joining forces with Newmark to form E Smith Advisors, Emmitt served as Chairman of E Smith Legacy Holdings, a position he still holds today. E Smith Legacy Holdings combines domain knowledge and experienced professionals to create, finance and execute unique real estate solutions, which are as diverse as their client portfolio. Ever the visionary and servant-leader, Emmitt recognized the need to expand services to meet clients' ever-changing and unique requirements. Areas of expansion included construction consulting, project management, site selection, acquisition, disposition, portfolio management, facility management, business and economic incentives and financing and capital solutions.
A graduate of the University of Florida, Emmitt Smith enjoyed an illustrious career in the National Football League with the Dallas Cowboys and Arizona Cardinals, earning such accolades as the NFL's All-Time Leading Rusher, Super Bowl XXVIII MVP and induction to the NFL Hall of Fame.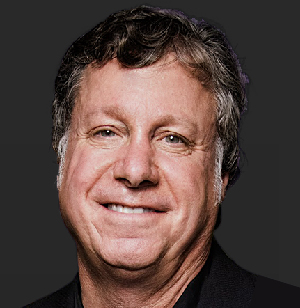 JOHN KARAS
Partner
With over 25 years in the entertainment, technology and finance industries, Jon is a major force at the intersection of celebrity and social good. He is the Co-Founder and President of Akoin, the cryptocurrency venture co-founded with global superstar and impact leader Akon to provide tools, services and education for rising entrepreneurs in Africa and beyond.
He serves on multiple Boards of Directors and has stakes in ventures in the technology, smart cities and entertainment sectors. He is a founding Advisory Board member of Slate Entertainment Group, creator of disruptive crypto-driven gaming and esports content and engagement. He began his career practicing transactional and securities law at two major law firms on Park Avenue in New York prior to joining the William Morris Agency in Beverly Hills.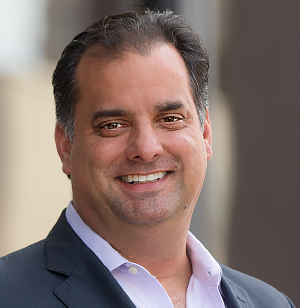 DEV PATHIK
Partner and Advisory Board
Dev has been widely regarded as an industry thought-leader who has contributed to the well-being of communities around the world. He is a passionate social entrepreneur and innovator who has dedicated more than 25 years to the development of businesses that empower and enhance communities.  
Dev's leadership has produced facilities that integrate traditional sports with special events, adventure sports, education, leadership-development, and amusement to turn early concepts into financeable and sustainable facilities that make a difference in communities. Under his leadership, Sports Facilities Companies have become respected as the industry leader in strategy, program planning, and project finance; a position achieved through global brand presence and measurable impacts for communities. Dev's expertise and thought leadership have been sought out by The Wall Street Journal, Forbes, Market-Watch, CNBC, NBC, The Aspen Institute Sports & Society, The National Association of Sports Commissions, The National Recreation and Parks Association, The Sports Business Journal, Sports Travel Magazine and many others.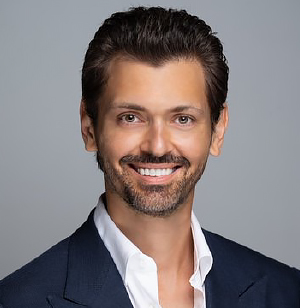 DANIELS IKAJEVS
Workspace Partner & Advisory Board
Daniels Ikajevs is an esteemed entrepreneur, real estate investor, and philanthropist. He has over 19 years of international experience and relationships in managing and developing office buildings, multi-family residential buildings, and retail projects. Having built his first residential project in his early 20's, he has completed over $30M in affordable and up-scale Mixed-Use projects across the United States, Europe, and Asia. As a multifaceted professional with a diverse portfolio, Mr. Ikajevs has amassed several international holdings and is now one of the largest property owners in the Tampa Bay Area. He currently oversees $210M in imminent development projects nationally, which include local micro-breweries, culinary and art incubators.
Mr. Ikajevs serves as the Chairman and Principal Developer for Elevate Clearwater, a venture comprised of local real estate, finance, design, and engineering professionals uniquely positioned to deliver a transformational new urban development in the City of Clearwater. As a visionary, Mr. Ikajevs is also leading a groundbreaking "Smart and Sustainable City Framework" to convert existing urban infrastructures into connected, resilient, sustainable, and economically thriving domestic ecosystems. In collaboration with innovators and educators from green energy sectors, healthcare, technology, telecommunications, and other industries, the framework will provide mechanisms to integrate physical, digital, and social infrastructures.
Mr. Ikajevs is the co-founder of The Ring Workspaces, an innovative, healthy, and eco-conscious workspace built for optimal human performance, productivity, and wellbeing. The first of its kind, The Ring has collaborated with Harvard T.H. Chan School of Public Health and Duke University to assess the impact of green buildings on productivity and cognitive function. In addition, Mr. Ikajevs is the Chairman and co-founder of Save On Solar, a green energy provider that delivers 100% clean renewable energy to private and public sectors across the United States and US territories. He is highly passionate about the sustainable development of his community and is committed to supporting the growth of startup businesses locally. 
Mr. Ikajevs holds two Master's degrees in Marketing and Business Management and is certified by the International Business Innovation Association to build and operate Incubators. He is an Executive Board Member of the Clearwater Downtown Partnership, Division Partner of AMPLIFY Clearwater, Chamber of Commerce, and a member of the Dentons Smart City Think Tank.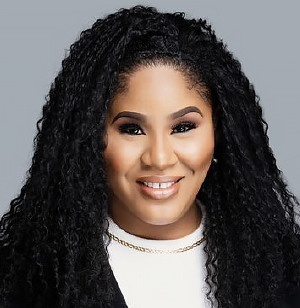 JANELLE BRANCH
Workspace Partner
Janelle Branch is an accomplished International Senior Executive with over 10 years of experience in Project Management, Business Development, Sales, Branding, and Research Analytics. Currently, Ms. Branch is the Chief Operating Officer and Co-owner of The Ring Workspaces, an innovative and eco-friendly flex-office space, designed and supported by scientific research to optimize human health, performance, and productivity. Having acted as a Senior Project Manager during facility construction, she now oversees multiple aspects of the business, with a core focus on marketing, growth strategies, operations, and technological advancements. 
In addition, Ms. Branch is the Chief Operating Officer and Caribbean Partner of Save On Solar, a renewable energy company providing smart energy solutions for private and public sector entities. Her vast expertise has also led her to become the Director of Innovation for Elevate Clearwater, a venture aimed at stimulating economic growth through responsible urban planning, design and real estate development.   
Passionate about sustainability and new business success, Ms. Branch has led several ventures through early-stage development to eventual investor acquisition. She began her Project Management career at Keen Info. Tek, an IT consulting and services company, offering SaaS Solutions for Automotive, Manufacturing, Logistics, and Media companies. In her successive years, she joined Global Soft Technologies US, which provided on-demand Software integration, data analysis and reporting services. As the Director of Business Development, she applied her understanding of organizational change management and product diversification to strategically accelerate corporate expansion. Concurrently, Ms. Branch worked as the Senior Vice President of Marketing and Digital Strategy for HospitalityJobs.com, an online platform for quality vocational solutions, job training, and employment support services for both employers and employees in the Travel and Hospitality industry. 
Ms. Branch holds a Bachelor's degree in International Business with a minor in International Relations and Diplomacy. She is the first woman to Chair the Clearwater Downtown Partnership, is a member of the Tampa Bay Business Journal Leadership Trust and sits on the City of Clearwater Brownfields Advisory Board.